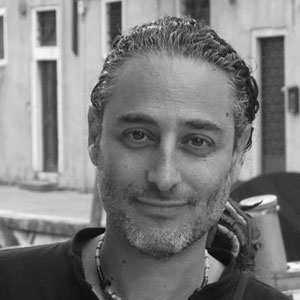 Sw. Anand Vikrant (Alejandro Sentis)
Licenciado en desarrollo del adulto y magíster en educación de adultos y desarrollo personal en psicología humanista – existencial, Northern Illinois University, USA.
Miembro acreditado de la Association for Humanistic Psychology, Association for Transpersonal Psychology y la Somatics and Wellness Community, USA.
International Biography Society Award, Cambridge, UK
Estudios de postgrado en psicología Transpersonal y Formación en Counseling, Osho Multiversity, Poona, India.
Autor de los libros "Beyond the limits of Experience. A Phenomenological Search for Transpersonal Meaning within Humanistic Adult Education", Leps Press, USA, y "De Esalen a Poona. Osho y el camino de la psicología humanista-transpersonal", J. C. Saez Editor.
Creador de proyecto pionero en manejo de estrés y orientación vocacional para enseñanza preuniversitaria. Profesor instructor del Departamento de Counselling and Adult and Health Education, Escuela de Educación, Northern Illinois University, USA. Director departamento apoyo psicológico, Preuniversitario SEA. Profesor, Departamento de Psicología, Universidad Internacional SEK. Docente cátedra Evolución de la Consciencia. Departamento de psicología. UCINF.
Instructor – formador en masaje terapéutico, Bioenergético y creador del Masaje Estructural Biodinámicoâ. Miembro del equipo de investigación sobre meditaciones activas, Meditation Research, Sydney, Australia y Poona en India. Panelista programa Pasiones. Televisión Nacional de Chile. Formador de Facilitadores Grupales en el área humanista-transpersonal. Consultor – Relator Manejo de Stress LANChile. Autor de numerosos artículos sobre el despertar de la consciencia y el desarrollo personal
Fundador del Centro Experiencial para el Desarrollo Humano®. Creador de Somatic Emotional Processing®
Facilitador grupos de meditación desde 1993; desarrollo personal y psicoterapia a partir de 1995.
Vikrant ha estudiado con Dr. Tom Warnecke (Somatic Experiencing y psico-biología de la integración); Seymour Carter (Open encounter, sensory awareness, Gestalt y Terapia neo-reichiana), Juliana Brown y Richard Mobwrey (primal Integration); Patricio Varas (Hakomi, Gestalt); Dr. Veeresh Yusson ( Marathon y Humanisversity Therapy); Svarup (Childhood Deconditioning); Aneesha Dillon ( Pulsation Neo-Reichian therapy); Paul G. Lowe (Group dynamics y Desarrollo Personal); Michael Barnett (Energy work).